Producer Calvin Harris was going in on his ex Taylor Swift via Twitter after she recently threw him under the bus, airing out that she's the true genius behind his hit song with Rihanna.
Well Taylor Swift is clapping back because she's claiming that Harris is "downplaying" her real efforts behind the "This Is What You Came For" song. According to TMZ, Taylor Swift is the real MVP behind the lyrics of the song. The tea is when Taylor and Calvin were still together she wrote the lyrics to the song and even recorded a piano demo on her phone. After she created the song she immediately sent it to Calvin and he loved it.
Of course Calvin and Taylor knew the song would be a hit but they didn't want fans to focus so much on their collaboration. So they both apparently agreed to keep the collaboration on the low.
Taylor kept the publishing rights and even published the song under an anonymous name "Nils Sjoberg." Of course we know where the story ended for the pair but question is who is telling the truth?
Anyways, Swift still has her signature red lip and flawless casual style. Here in denim overall jumper and long sleeved white t-shirt. Looking better than ever. As they say, looking good is the best revenge.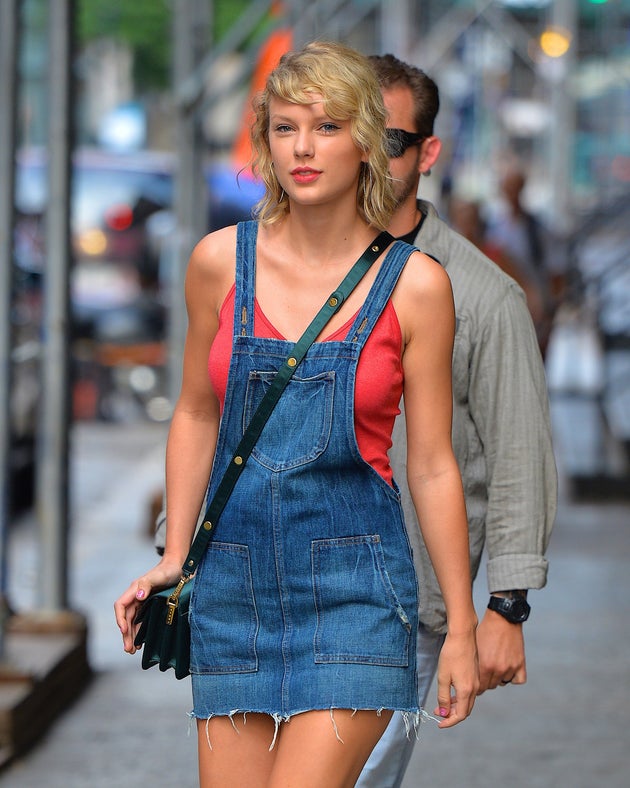 Get the casual look of Taylor Swift