Pyjamas Fashion To Go!

Pyjamasser er - om det er toppen eller bukserne - de seneste par år gået hen og blevet et uundgåeligt item på diverse streetstyledivaer og celebreties. pyjamasser er både komfortable og de kan dresses op eller ned, helt som man selv vil det. valg af materiale og mønster kan være svært da der efterhånden er kommet så mange forskellige muligheder. flere og flere brands er begyndt at specialisere sig i, tilnærmelsesvis, kun at lave pyjamasser som for eksempel 'For Restless Sleepers'.
When she can you can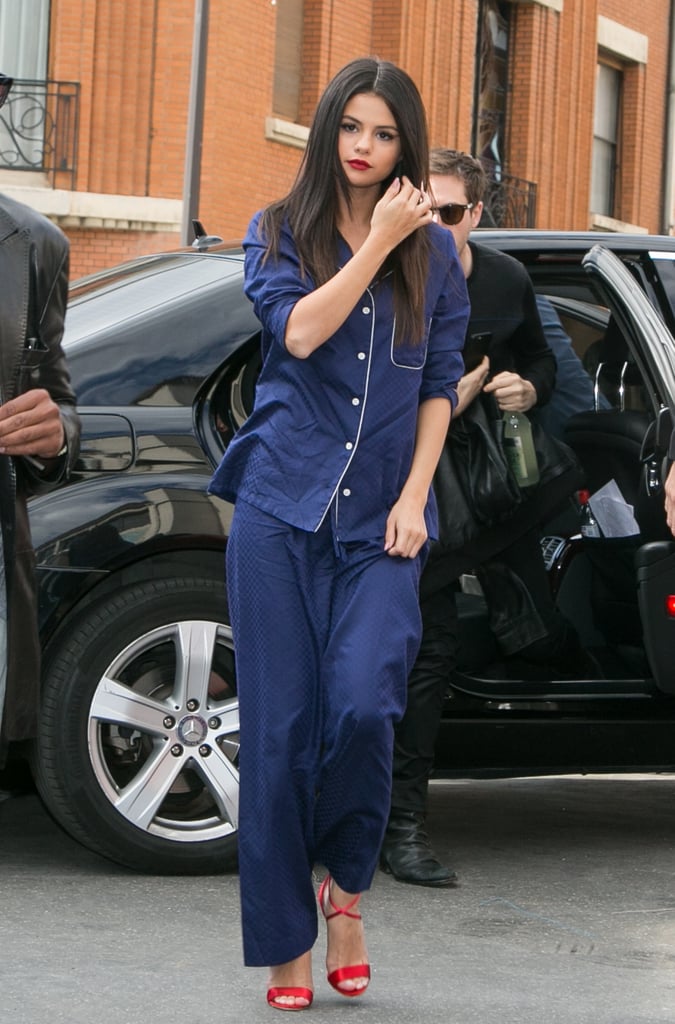 Et stort win med pyjamasser er, at de skaber mange muligheder for hvilke former for situationer og begivenheder du kan have dem på til. Du kan sagtens have et pyjamassæt på til et fint arrangement stylet med et par høje sko og de retter accessories. Derudover kan du have et sæt - eller blot den ene af delene - på på arbejde, til kaffeaftaler og selvfølgelig om søndagen.


Der er tonsvis af muligheder, så det er bare om at komme i gang med at finde det - eller de - mønstre, tekstiler og sæt og dele der passer til dig.
For the classy intellectual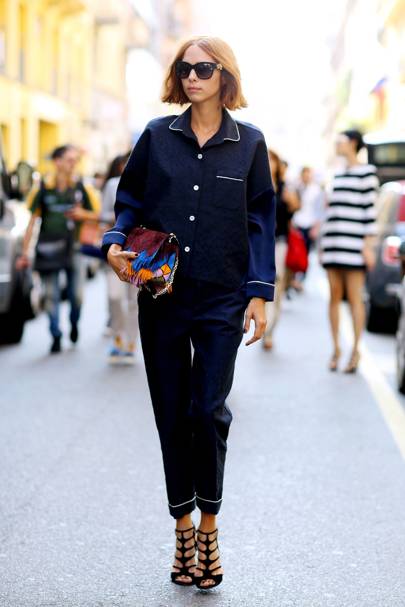 For the High Heals